A resident of one of Sydney's several evacuated apartment buildings has broken down in tears before a parliamentary inquiry when describing the uncertainty he and his young family are now facing.
Vijay Vital, who was evacuated from Sydney's Mascot Towers on June 14, was overcome with emotion when he addressed the NSW Legislative Council inquiry into the state's building standards on Monday.
"I stand here as a parent as well; my daughter asked me, 'When can I go home?' " Mr Vital said.
The upper house committee heard from several residents affected by mass evacuations in recent months as well as bureaucrats still working to implement laws passed by the government last year.
Another Mascot Towers resident, Alton Chen, said he may have been better off investing in a caravan.
"Perhaps what I should have done is invest in a caravan because at least, if it was burnt down, at least I'd be covered by the insurance," he said.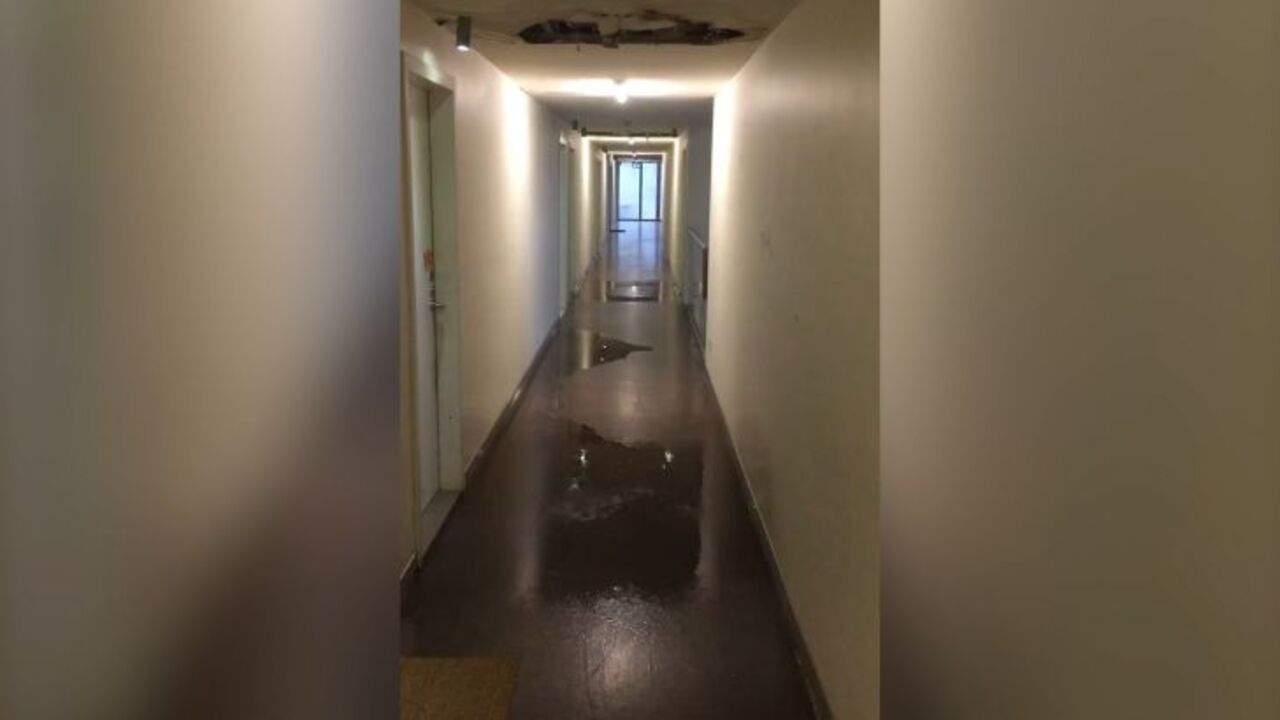 So far, five buildings have been discovered to have defects that are a risk to residents
Mr Chen said he and hundreds of other residents were still waiting for answers to what caused the 132-unit block to be deemed structurally unsound.
"For a lot of us, this is the only place that we have that we call home … we don't know when we can go back, a lot of uncertainties are right in front of us," he said.
"We've got to pay mortgages for a place we can't live in."
Mr Chen told the Inquiry into Regulation of Building Standards, Building Quality and Building Disputes that he still didn't know whether he would be able to access insurance.
"Developers and builders are protected by a limitation period … limited liability protects the companies. What about us, where is our protection?" he asked.
A series of apartments across Sydney have been evacuated in the past year, raising questions about the state's building standards, and the government's capacity to hold developers to account.
The inquiry heard from several Department of Customer Service representatives, who struggled to answer when laws passed in Parliament last October would be fully implemented.
The laws provided new powers for state agencies to monitor the behaviour of participants in the building industry, and to cancel the registration of private certifiers offending conduct provisions.
They included provisions to ensure certifiers, who inspect construction sites and issue development certificates confirming legal requirements have been met,  do not have conflicts of interest.
John Tansey, the executive director of regulatory policy at the department, said the new regulations were still being developed and would need to be consulted on by affected parties.
Mr Chen told the committee affected residents needed more government support.
"A lot of us can't afford to go bankrupt … we need the government's support," he said.
Owners Corporation Network director Jane Hearn suggested repairs could partly be funded by returning stamp duty to affected owners, but said that "wouldn't be enough".
"There does need to be a way of levying the industry itself. There's a role for government; it's government that failed to regulate the industry," Ms Hearn said.
The Insurance Council of Australia's head of risk and operations, Karl Sullivan, said owners in faulty blocks would likely face a "constriction" of insurers willing to offer them broad cover.
He said residents of the cracked Opal Tower resorted to an overseas insurer who offered "a ten-fold increase in their insurance premium and a vast decrease in what they would insure the building for".
Former treasury secretary Michael Lambert, who believed building regulation and quality were worse in NSW than other states, said a lack of regulation was the sector's "fundamental problem".
He said the state's new building commissioner – who the inquiry heard will start in his role with four administrative staff – should oversee a properly-resourced office that sat outside Fair Trading NSW.
Speaking outside the inquiry, Labor leader Jodi McKay said she was "disappointed" Better Regulation Minister Kevin Anderson would not attend the hearings.
A spokesman for Mr Anderson said government ministers rarely appeared at such inquiries, however, the building commissioner and several senior public officials would attend.